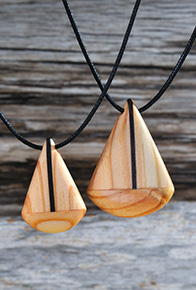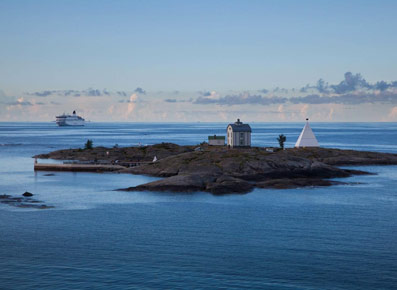 Night and day,
assisted to a port,
guided by
skilled coast pilots.
Kobba Klintar
Already the year after the founding of the town of Mariehamn, 1861, the islets by the fairway toward the town got their own pilot station Kobba Klintar. An important place where countless ships have been guided into a safe port by skilled coast pilots, night and day.
The pilot station was in use for 110 years, a period when the shipping on Åland was flourishing. Today the place is a highly popular and much frequented destination for excursions.
Each piece of jewellery from Kobba Klintar is made of wood from the pilot station, carrying a part of its breathtaking history.
Peter Lindberg
Båtnäsvägen 4, 22100 Mariehamn Åland Mobile: +358-400-744942 E-mail:
peter.lindberg@trabiten.ax